(2021) Recycled Book Series
Coptic and stab bindings, re-used papers, bound in folders; varied edition of 8; various sizes

The pages of each book are an assortment of papers I've saved from high school notebooks, homework, old journals, and years of collected junk mail, handouts, and flyers. Sorting through my piles of paper quickly turned into a process for reminiscing. These books were made with the intent to be given to my friends, in hopes that the used pages would encourage a freer type of response than a blank page. 3 of the 8 have been given away.
Made in Advanced Studio, Spring 2021
(2021) Experimental Garments
Tie-back top and skirt set, cyanotype on cotton, sewn without a pattern, sized for 5' tall, 25" waist
Experimenting with clothing as adornment/ affirmation/ projection
Process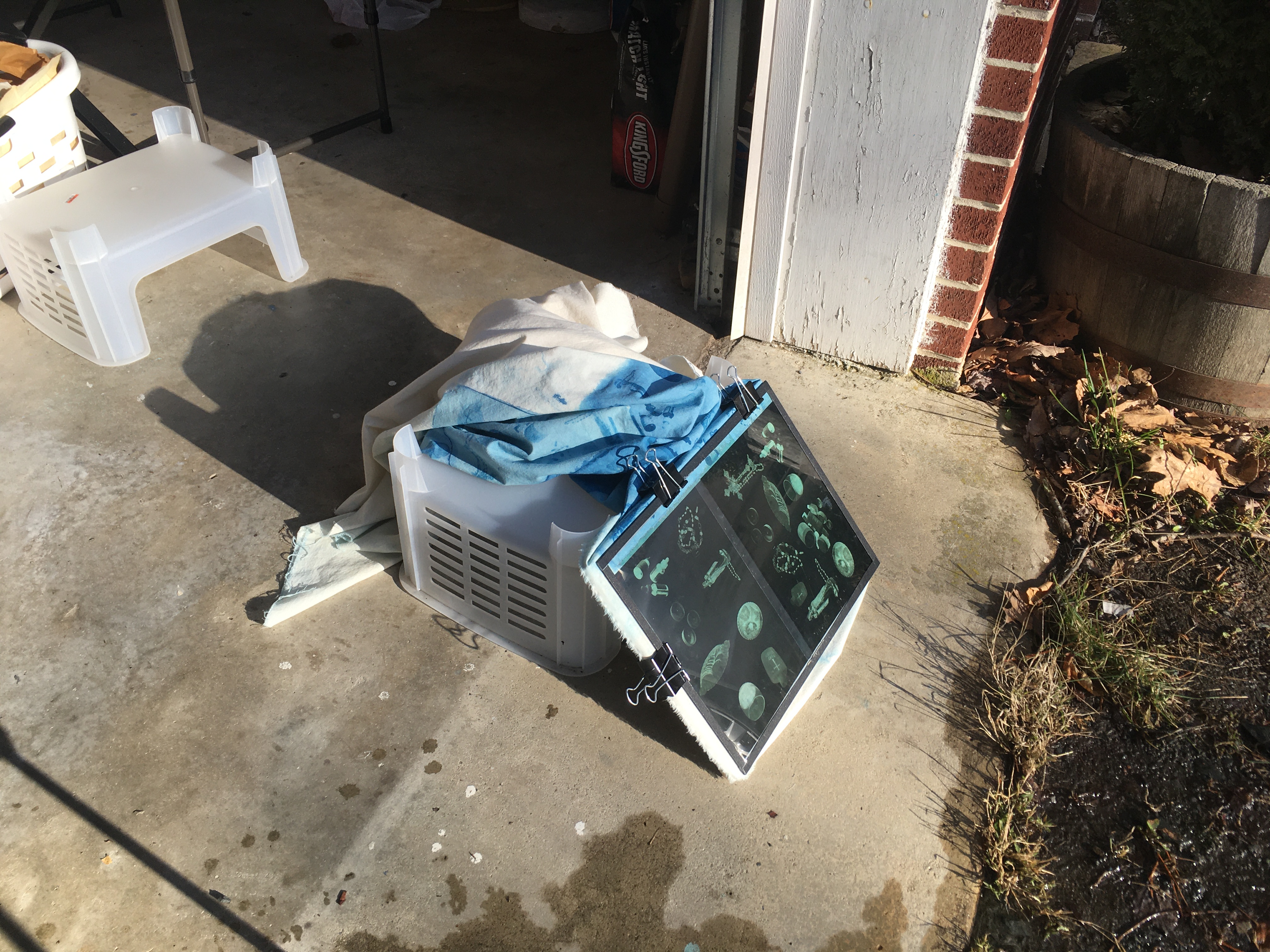 (2021) Queer Signification

An interview and documentary process exploring queer aesthetics, body politics, and our relationships to our physical presentation. Audio and video documentary, cyanotype on thrifted clothing, digital photo. Shot on Sony a65-SLT, Sony A7 III, and Sony 4K Handycam Camcorder. Various sized clothing, video shot in 24p 4K 16:9.

Made in Advanced Studio, Spring 2021
Process