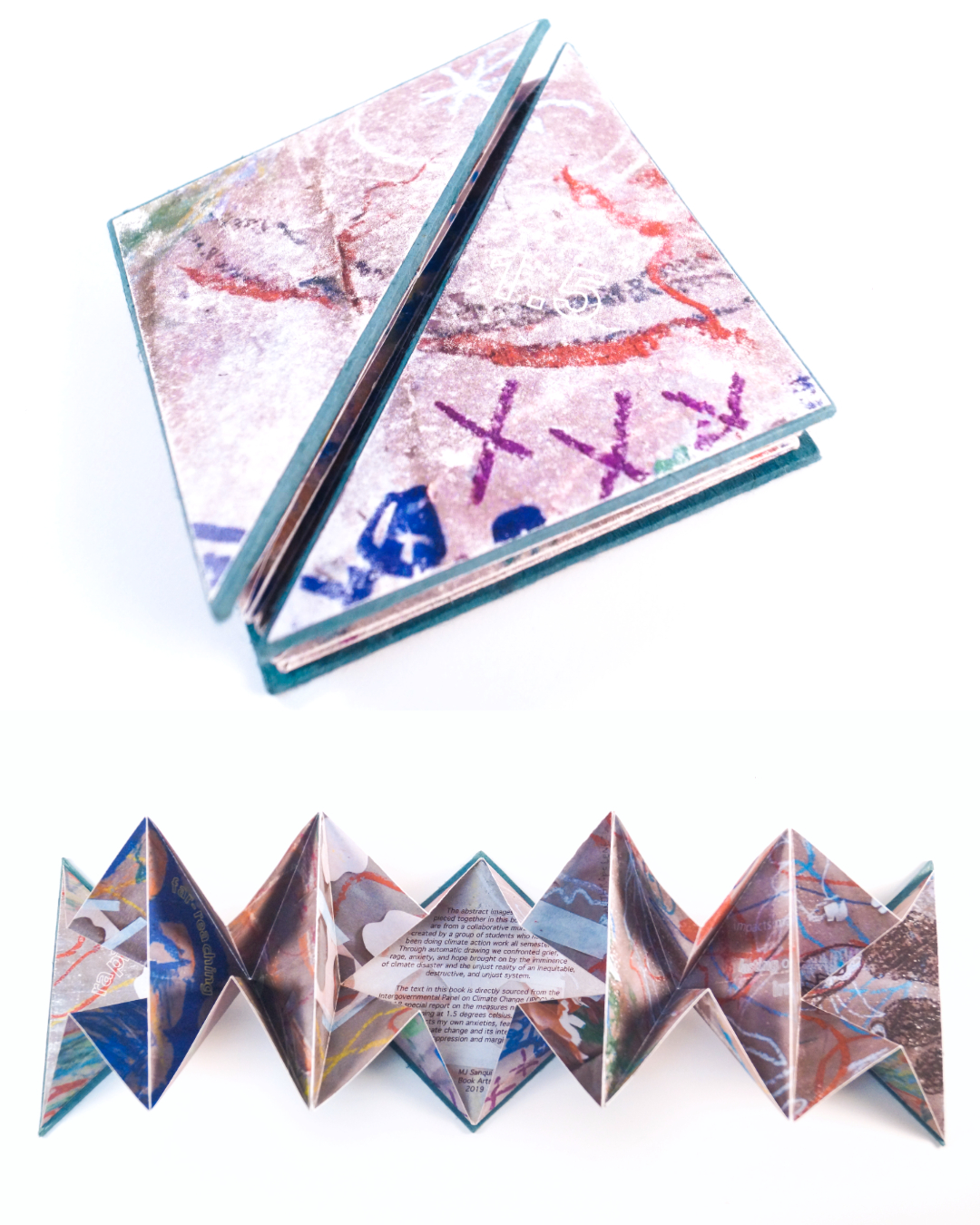 (2019)1.5, artist book,4" x 4" (closed), photos by Hayley Canal, manipulated by the artist
the abstract images pieced together in this book are from a collaborative mural created by a group of students who have been doing climate action work all semester. through automatic drawing we confronted grief, rage, anxiety, and hope brought on by the imminence of climate disaster and the unjust reality of an inequitable, destructive, and exploitative system.


the text in this book is directly sourced from the Intergovernmental Panel on Climate Change (IPCC) October 2018 special report on the measures neccessary to keep global warming at 1.5 degrees celsius.