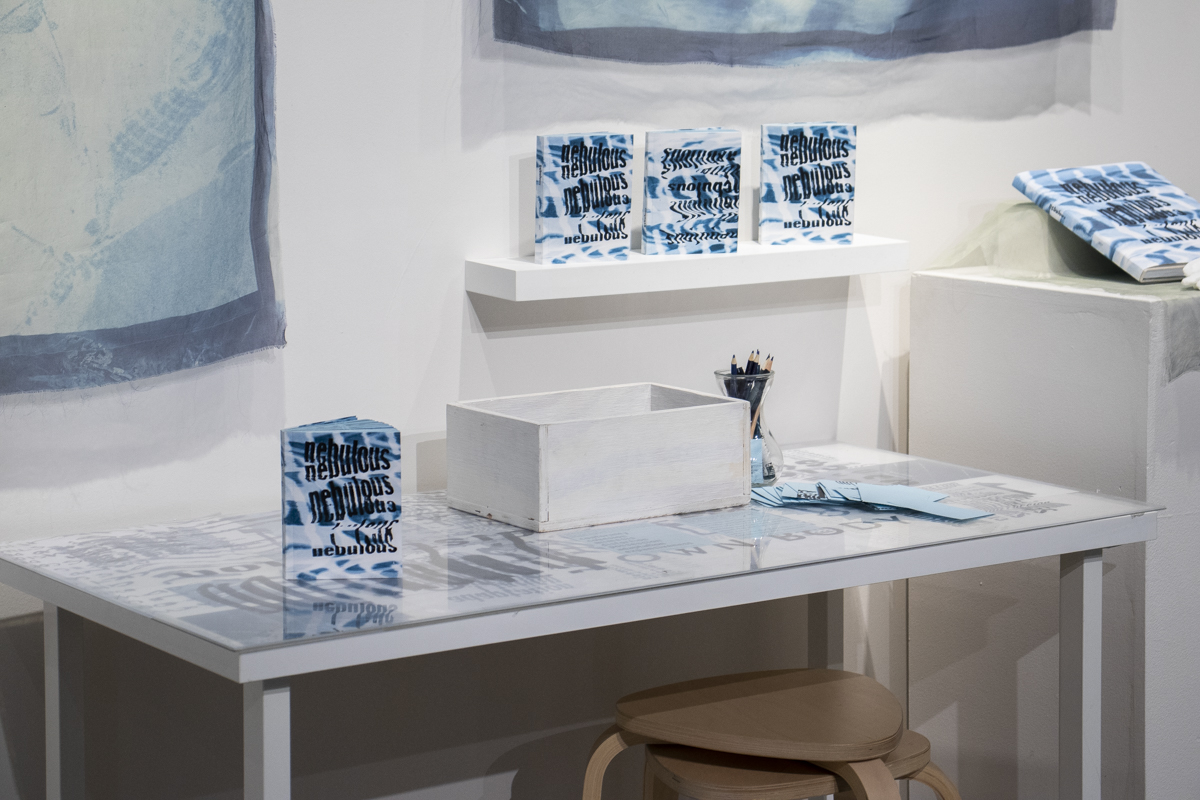 SOCIAL PRACTICE / ARTIST BOOK / PRINT MEDIA
original artist book is a hardcover digitally printed perfect bound book, with an accompanying smaller, soft cover edition of 4. exhibition view includes hanging cyanotypes on silk organza.

2022 edition of 7 printed at Queer Archive Work in Providence, RI on RISO SF9450. teal ink on French Paper in extra butcher blue and Neenah UV/Ultra vellum in bright white.
over the course of the last year, I've been reflecting on my experiences as an immigrant and daughter of immigrants, as a brown person, as a queer person, as a young person drifting through uncertainty, as someone alive and subject to the anxieties, limitations, and violences of the capitalist, white supremacist, cis/hetero/patriarchy. the term assimilation comes up repeatedly. for a while my reflections were focused on assimilation as a process of self-erasure, on all the ways I have changed or been forced to change in order to feel safe or like I belong in my surroundings. but now I'm also considering how belonging rests on an ability to transform. I'm considering how being fluid and fractured can lead to a more expansive way of existing. I want to lean into ideas of identity as multiplicitous rather than singular: of being difficult to name: the self as a nebulous construction.
for this project, I invited people in my life to reflect on their own relationships to assimilation and identity construction through a series of guided writing and making exercises. this book is a collaborative publication that gathers their reflections along with mine and presents them mixed up, entangled with each other.
nebulous is a collaborative publication created as part of my senior thesis. it was exhibited in the Smith Gallery at Appalachian State University from December 3 to December 13.